If you dream of being part of an organization with a great heritage, progressive leadership and cutting-edge technology, discover the world that is Signal Graphics and its independent franchisees. Signal Graphics is a leading industry provider of printing, signs and marketing services, but we're less corporate culture and more close-knit family. We collaborate on ideas and dreams. Push boundaries. Solve challenges. Look out for one another. And yes, we work hard…and play harder. It's part of our DNA.
THE MANY FACES OF Signal Graphics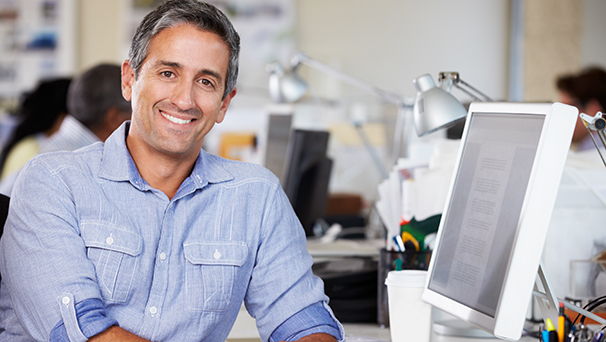 Marketing
Know what ROI, CPM and KPI mean? Have a Twitter, Pinterest, or Facebook account? If you said "yes" to any of the above, that's a good start for a position in marketing at a Signal Graphics. Our franchisees work on a wide array of projects that cover the spectrum from traditional media to emerging trends, so if you have experience, skills and talent in print and interactive media, give us a shout.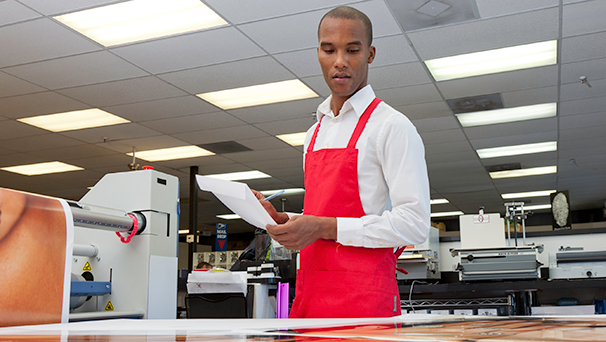 Production
To deliver high-quality printing for over 40 years, Signal Graphics makes sure the right people manage our copiers and presses. We provide a wide array of printing solutions, and our pre-press technicians have a high level of personal knowledge, professionalism and performance while being able to work in a team setting. In addition to understanding the equipment, they demonstrate a good eye for color consistency, attention to detail and can interact with clients as well as management. If this describes you, contact us.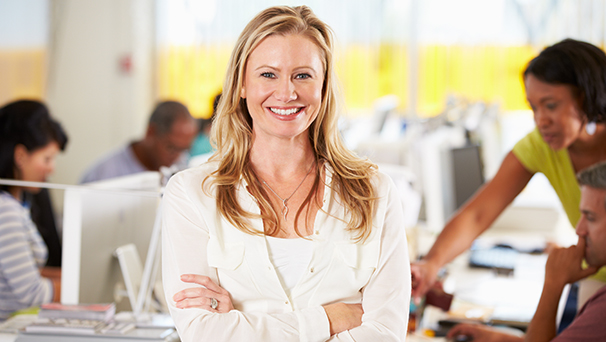 Sales
Are you a people person? Like to get out from behind a desk every now and then? Find joy in helping customers solve their business challenges? Consider a position in sales at Signal Graphics. Responsibilities revolve around serving our existing clients and growing new relationships. From prospecting and monitoring competition to delivering presentations and managing orders, sales is a rewarding career choice with limitless potential. Opportunities are endless if you have the drive and determination to seek out and land new accounts.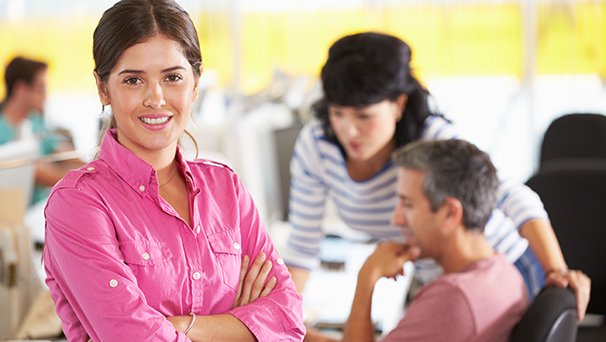 Customer Service
Our ultimate goal at Signal Graphics is to ensure an exemplary customer experience. Customer service representatives listen attentively and provide the necessary support when fielding questions or concerns regarding our products and services. Whether helping customers make appropriate product choices, or working with the sales and production teams, a customer service representative exhibits communication skills that effectively and expediently address the needs of our customers.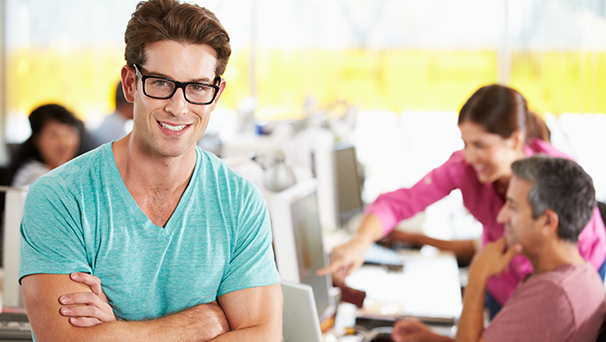 Graphic Design
At Signal Graphics, we work with companies of all types and sizes, so our graphic designers have excellent opportunities to work on a wide array of print and interactive projects. From logos and direct marketing collateral to websites, email campaigns and more, Signal Graphics offers the creative services needed by today's small to medium-sized businesses. If you have graphic design and layout skills, know your way around desktop publishing tools and can handle praise as well as rejection with composure, apply for a Signal Graphics graphic design position in a location near you.
Disclaimer fine print: The positions listed on this website are for employment opportunities that may be available at a Signal Graphics center that is owned and operated by an independent franchisee, not Signal Graphics, Inc. or Franchise Services, Inc. This means the independent franchisee (not Signal Graphics, Inc. or Franchise Services, Inc.) is alone responsible for all employment related matters in the center including, among other things, setting any requirements for the job and all decisions concerning interviewing, hiring, firing, managing, disciplining, supervising, staffing and paying employees. If you are hired for any job posting or position at a Signal Graphics center, the independent franchisee, and not Signal Graphics, Inc. or Franchise Services, Inc. will be your employer.